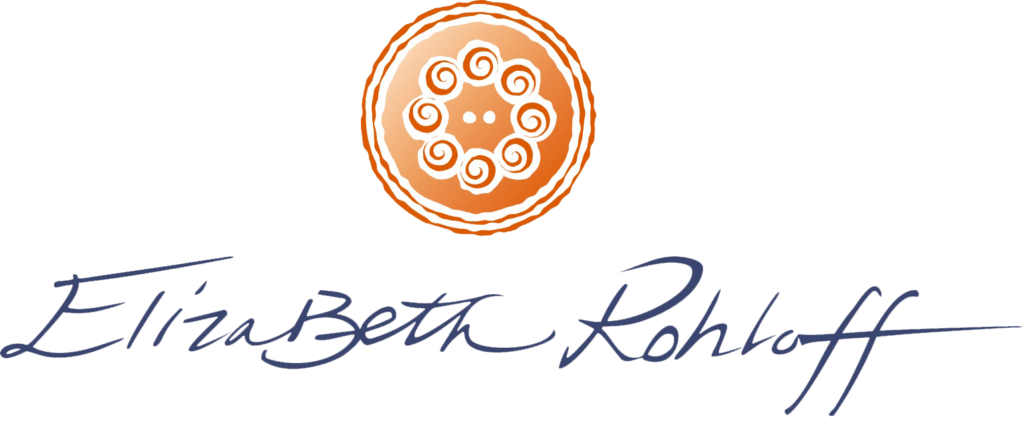 Sophisticated & Playful Vintage-Inspired Millinery and Clothing
Handmade in Portland, Oregon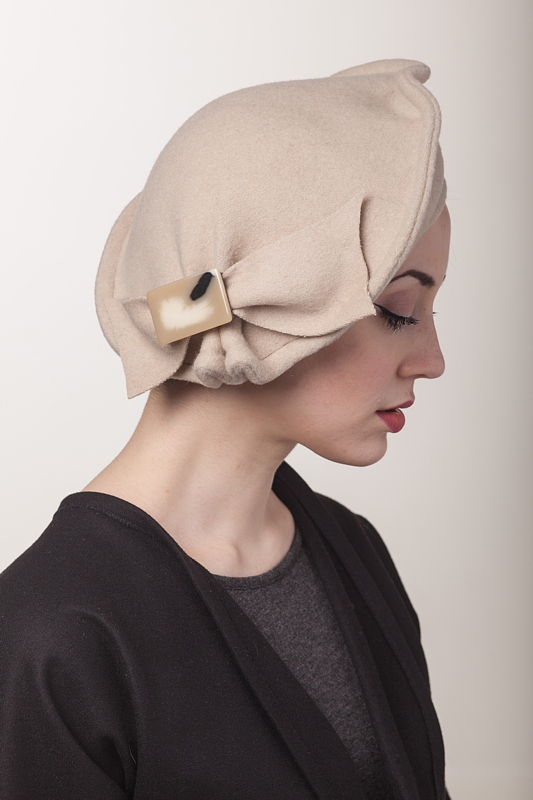 ElizaBeth Rohloff Millinery & Clothing
Crafted in the USA, in small batches, these bespoke clothing, hats, and millinery are finely constructed as statement pieces or classic designs to last you years. Choose from styles shown here or have a bespoke made item which expresses your personal style.
Locally handmade in Portland OR, USA.
Women's Hats
Fabric hats in classic designs are versatile and shapeable. Fabric hats can be worn several different ways to enhance your face. Each hat is individualized with a modern edge  or vintage charm. Hats are lined and sized ( including a sizing strip to provide proper fit.) I have a bounty of natural and mixed fiber fabrics to choose from or let's shop for a new fabric together.
View styles/pricing
Berets- Frances Beret includes various tucks and rows of decorative stitching. ($110)

The Opera Hat is a highly styled firm wool hat with big bows and pin details. ($200)
Head Wraps- gorgeous silks, rayons or cottons  can be worn 3 ways to highlight your hair, face and outfit. ($35)

Cloches- Classic 20's- 30's  style, worn over ears with a roll up side brim, and accent brooches ($135)

Fascinators- tiny 'perching hats' that seem to float on your head made famous by the British. Sometimes referred to as 'Cocktail hats ($275- 325)

Pill box- The Charlie is a large pillbox of simple circular design with banding and decorative details. This style also suitable for men ($140-165)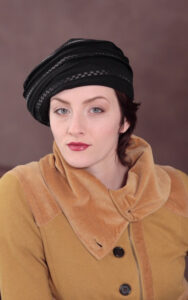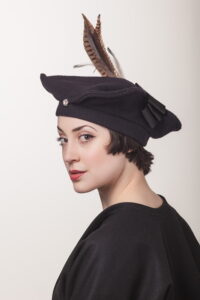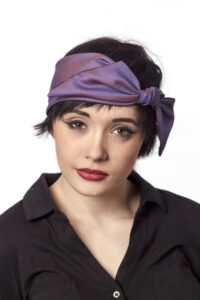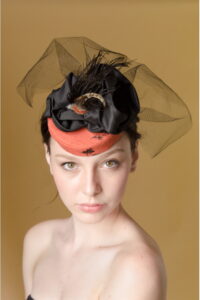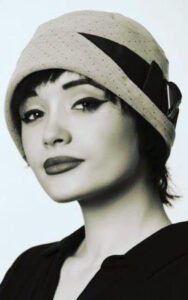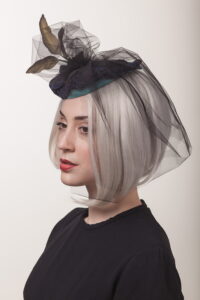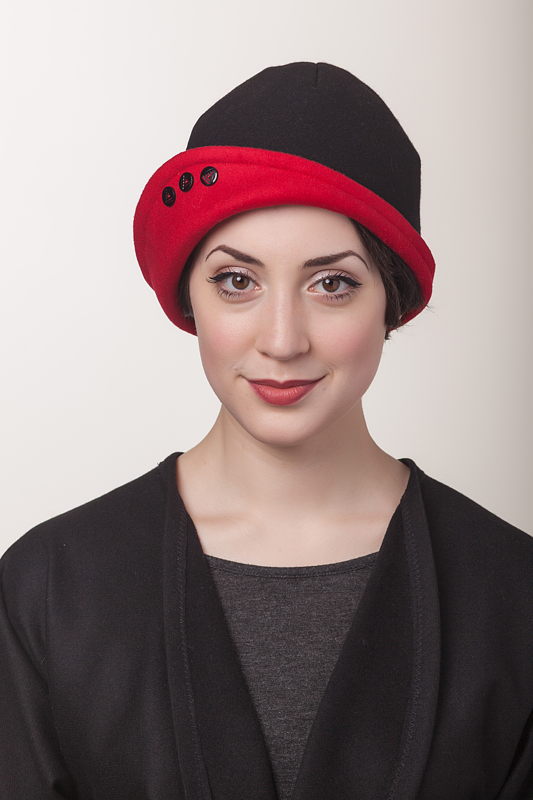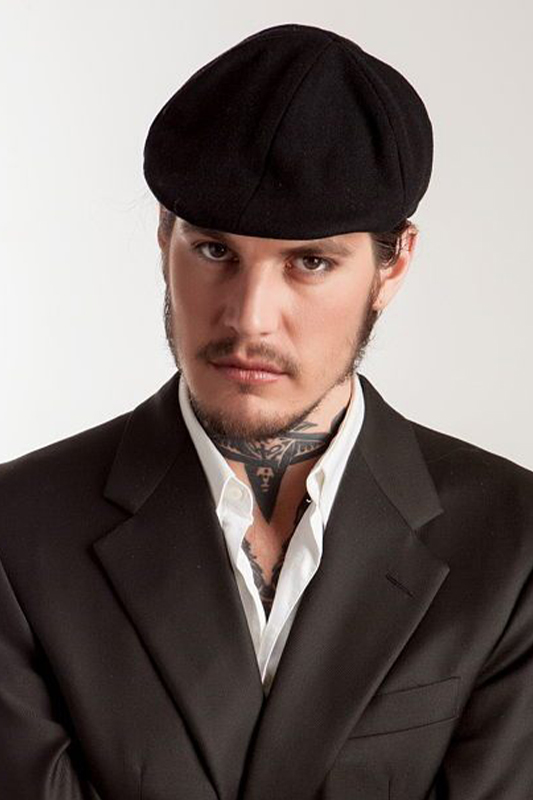 Men's Hats
Classic Fabric hat design that takes-on your personal style. Sized, lined and available in a variety of Color ways and Textures. Bring a piece of fabric into the fold and/ or choose from my stash for unique fabric combinations which is a speciality of mine.
View styles/pricing
DeLouder – Classic Duck Bill hat ($125)

Joe Cap – all cotton, medium brim ,Unlined in denim ($55)

Fontaine – Greek Fisherman style cap in suiting fabrics ($150)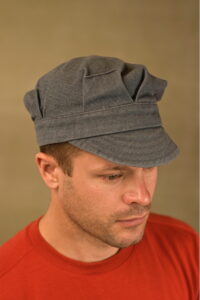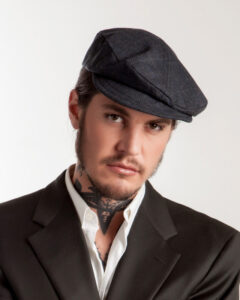 Custom Clothing and Restyling
Your clothing, aka your style, says something about you and people notice.What do you want to project?
With over 30 years of clothing design and construction, I have a wealth of knowledge making clothing. I can assist you in with your personal style and discuss fabrics for long wearability.
This is a collaboration of self-expression and what works for you.
Custom clothing can lend a spark to your lifestyle with the proper fit and look. In addition, I have expert guides and sources to help you choose a style that fits your body and shape, whether it's a trend or not.

View More Details
Questions to ask yourself:
Do you need a proper fit? Did you find most 'off the rack' items don't fit you well or you end up between sizes?

What is your lifestyle? Do you travel for work, have daily office meetings or need presentation outfits ?

Or is your work time more from home, and you want pieces to wear out socially, or on errands so you look pulled together yet feel approachable ?

Do you enjoy statement outfits; a single item of clothing that allows you to stand out for the masses' or are you better suited to a uniform look ?
Consultation is free. I will lay out the financial aspects of the pattern cost, material costs and options before a final decision is made. Contact me to set up an appointment.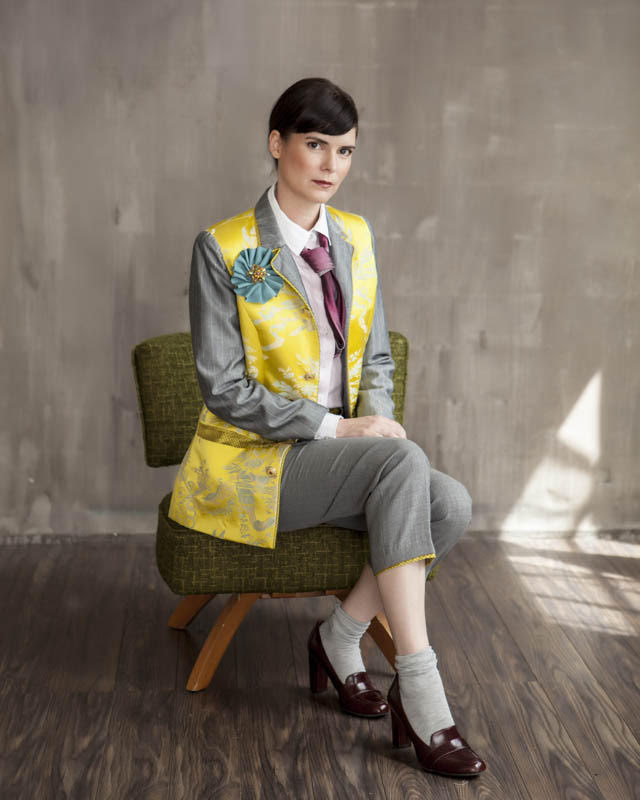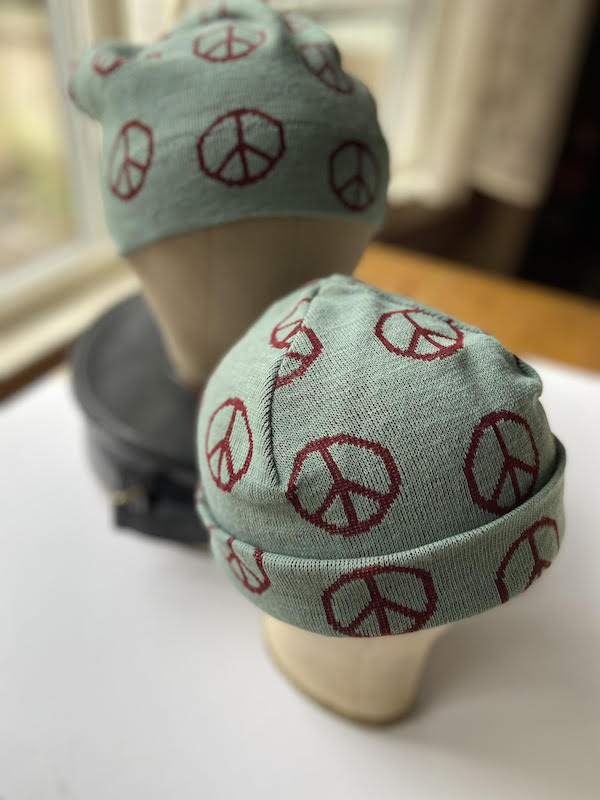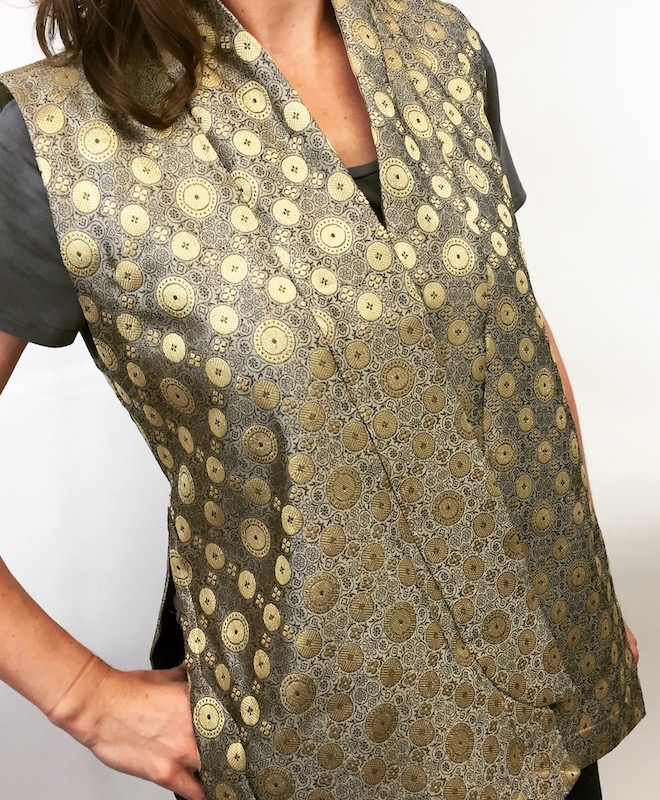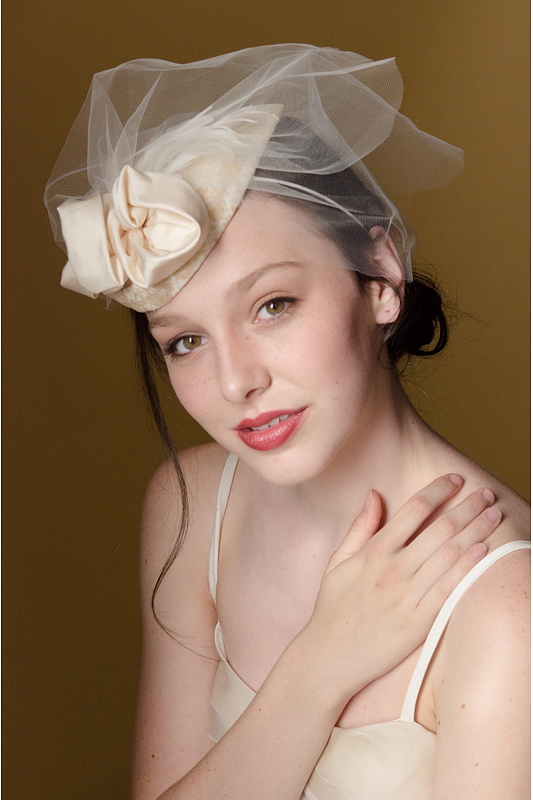 Bridal
An opportunity for More! Bring a little history into your wedding with fabric. Customize your bridal headwear using gorgeous fabrics from my collection, your collection or from your restyled dress!
View more details/pricing
Fascinators, veiled headdresses or Diadems ( crowns) for your head! How about a veil of your grandmother's lace? Custom bridal pieces typically run $180- 300. Please contact me for a consultation.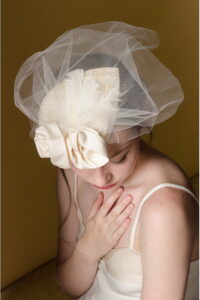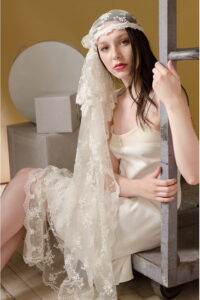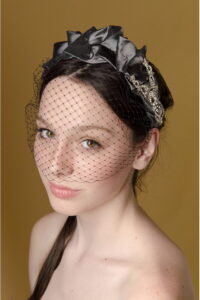 Sewing Classes
Learn to sew as a creative outlet, for the practical and fun with a sense of accomplishment around a project.
Beginner to advanced. Simple guided projects, one-on-one or small group (beginner focused)
Independent project options (intermediate- advanced focused)
Class size is up to 4 people. One on one can be accommodated by request.
Ages: 8 and beyond
Sewing machine – BYO or rent one of mine
Fabric – BYO. Note: 1st session; fabric provided for two bag projects, future session fabric will be discussed when the project is decided upon.
View schedule / cost
Times / Cost of Sessions
Days: Wednesday or Saturday
11am – 2:00 PM. $140 / per person
11am – 3:00 PM $165 / per person
Location: SE Hawthorne
Location will be sent in an email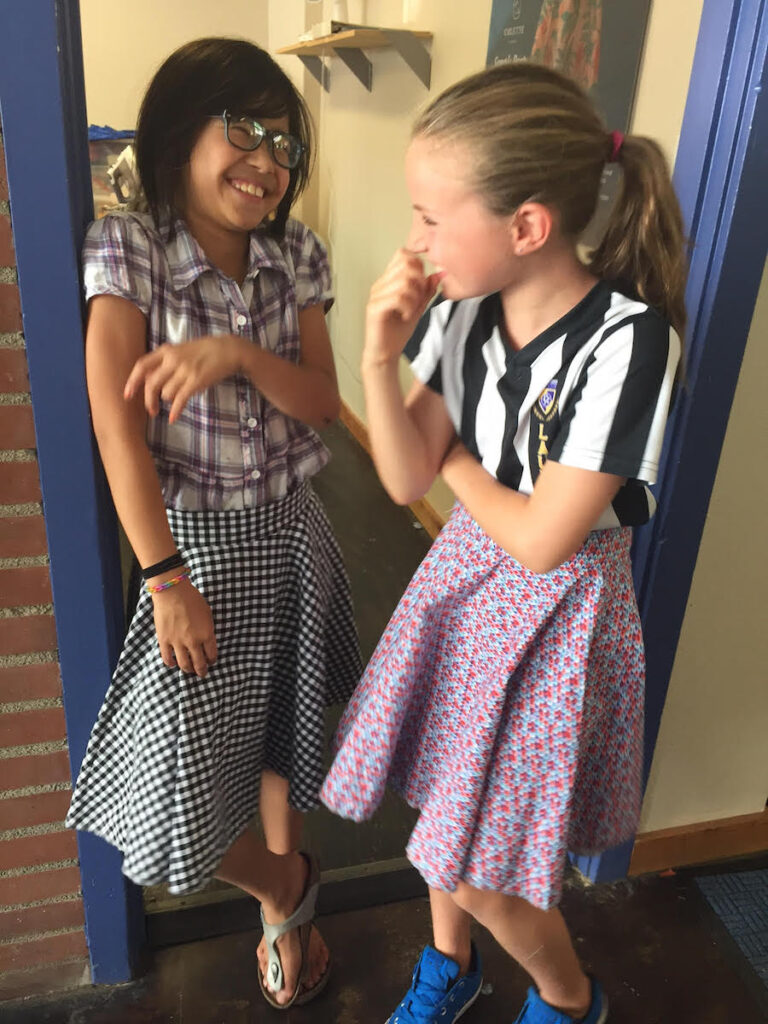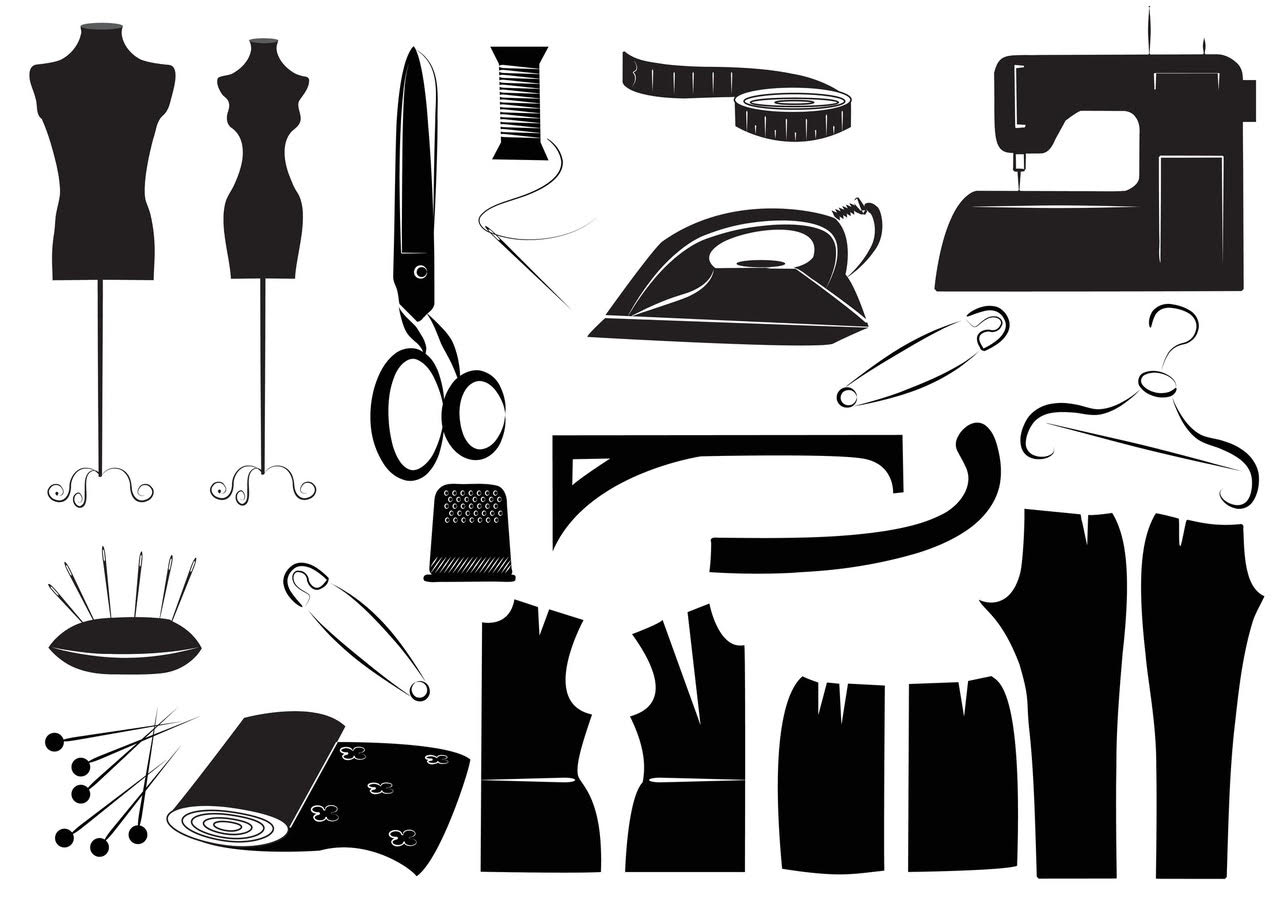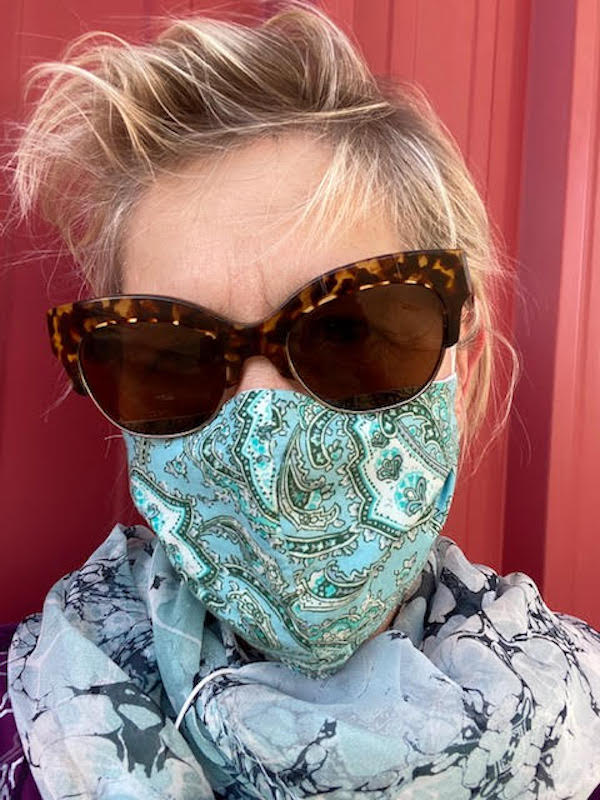 Masks
Facemasks are made from new cotton fibers and brilliant colors and tones. The three layer design provides durability and all cotton comfort. Three sizes available.
View more details
All masks are $25 each
Masks are made locally in Portland Or.,USA.
100% all 3 layers of new cottons, sourced sustainably
The ends of each mask are triple stitched for durability and long wearability. Made to be frequently washed.
Elastic ear loops that are generous and sizeable
Bendable Metal nose bridge .
3 sizes: Small , Regular and Regular Plus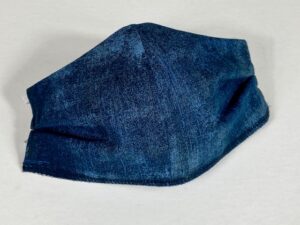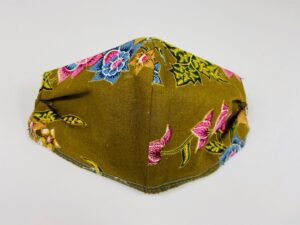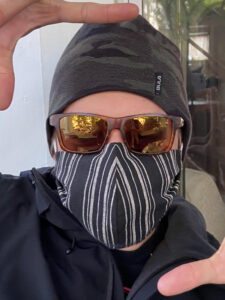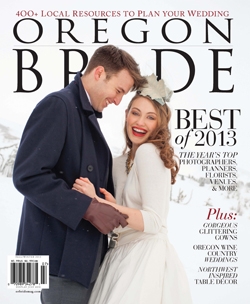 Best Accessory Designer Finalist People's Choice AWA 2015
Portland Art Museum- History of Italian Fashion exhibit Local Designers Fashion Show
Oregon Bride Fall/Winter 2013 – Cover
Nancy Hales, Portland Tribune article, Jan 2013
Portland Monthly October 2012
MOD- Mercury On Design-fashion blog advertising- www.portlandmercury.com, Dec. 2007, April 2010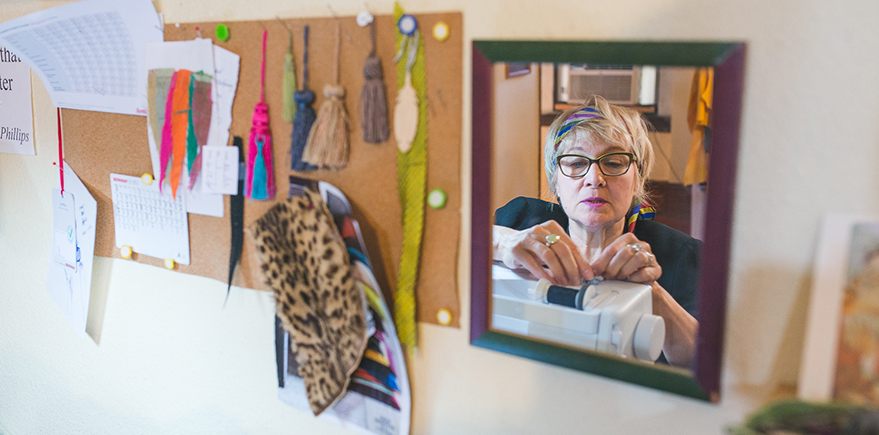 To create is a gift, I am glad I found mine.
Early childhood experiences with women that loved cloth, shaped me as i learned to sew miniature outfits for my small fashion dolls and then, when individualizing oneself became important, sewing for myself.
In the theatre costume shop I learned patterning and elements of design, as well as, to engineer a piece of clothing to the body. But my fascination became the history embedded in old garments ( vintage clothing) I handled while working.
After apparel design and theatre costumes made me restless for something different, my millinery evolved.
I remain self taught with a hands on approach; first drawings to paper , to patterns, to layers of fabric to cut, to piece, to sew; that is handmade.

I appreciate the slight imperfections found in woven fibers and finish my products with a touch of playfulness because finding one's style must not became too serious
Now to be inspired everything in my life is stirred into the big pot and awaken in my vivid dreams that sometimes reveal colorful arrays of people in complete outfits. My hat making ( my millinery ) entwines the know nuances of fabrics, the history of accessories and the feel of vintage style.
I appreciate the slight imperfections found in woven fibers and finish my products with a touch of playfulness because finding one's style must not became too serious; yet, my mission is each of find our style and not be at the mercy of fashion trends.
Decades have passed and I remain continually curious. I teach to bring my love of fashion design to others. I create beautiful handmade pieces because it is my gift to share with others.
In my work, Sustainability is foremost. I use high quality natural fibers such as wool, bamboo, linen, silk, and cotton. Since the 1980's my work has germinated and been 100% locally produced in the green culture of Portland,Oregon. Not only have I predated the sustainable movement but this approach also means my hats and bags display an array of texture, color and sustainable fabrics when possible. My line resonates with contemporary style and a hint of vintage sass. Clothing and accessories are designed with an urban attitude that is street smart and unisex, using natural fibers such as wool, linen, silk, cotton and hemp.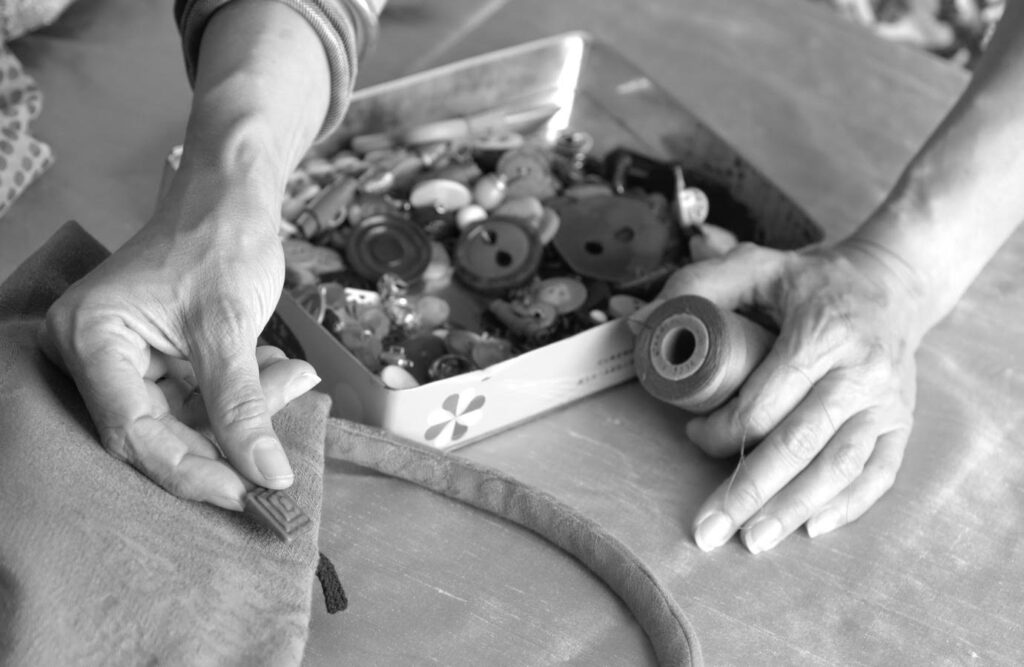 Get in touch.
Contact me for an appointment in my atelier in the SE Hawthorne area, Portland OR.